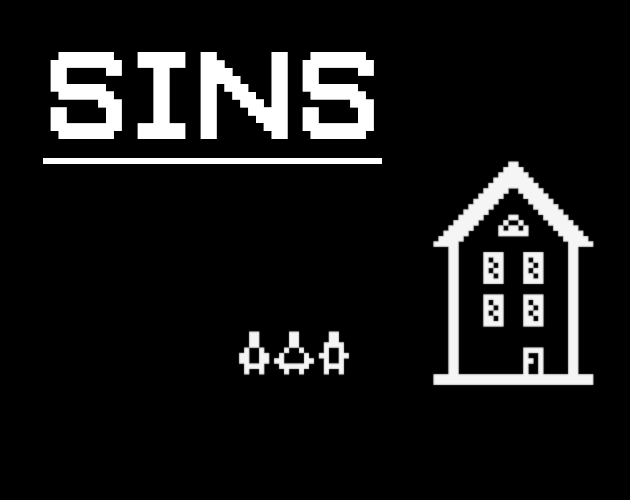 SINS
CONTENT WARNINGS: PARENTAL ABUSE, GORE.
SINS is best experienced in full screen with headphones.
Coming home from college, you decide to visit your parents on the family farm for the first time in years. You've drifted apart from them after seeing more of the world beyond your small, isolated town. They don't like the person you love. They hate your politics and don't respect your religious choices. Yet they still say they love you for who you are.
Something feels off. You begin to notice that your parents don't talk like people in the real world. They don't act quite right either. Are you still the person they raised you to be? Can you ever escape what they've done?

Inspired by Kafka's Metamorphosis, The Texas Chainsaw Massacre, and personal experiences, SINS is a surreal, horrifying look into the realizations of young adulthood using a minimalist style.

Made in Bitsy Game Maker

Music: The Stream by Pangolins via Freemusicarchive.org
Download
Click download now to get access to the following files: